Almost 3 years on from the Covid 19 pandemic began, house purchases and house renovation projects are have seen significant increases. Confidence in the market place and a short supply of rental properties in the greater Dublin area make investment in property and developing existing properties for the rental market a viable investment option again. It is important to ensure that your property has a safe and up to date electrical system that complies with the Electricity Regulation Act 1999, as amended and the Electrical Safety Supervisory Criteria Document Version 3.0 (Full electrical rules and regulations regarding REC electricians which can be found here – https://www.cru.ie/wp-content/uploads/2017/09/Criteria-Document.pdf.
What to think about before rewiring your property?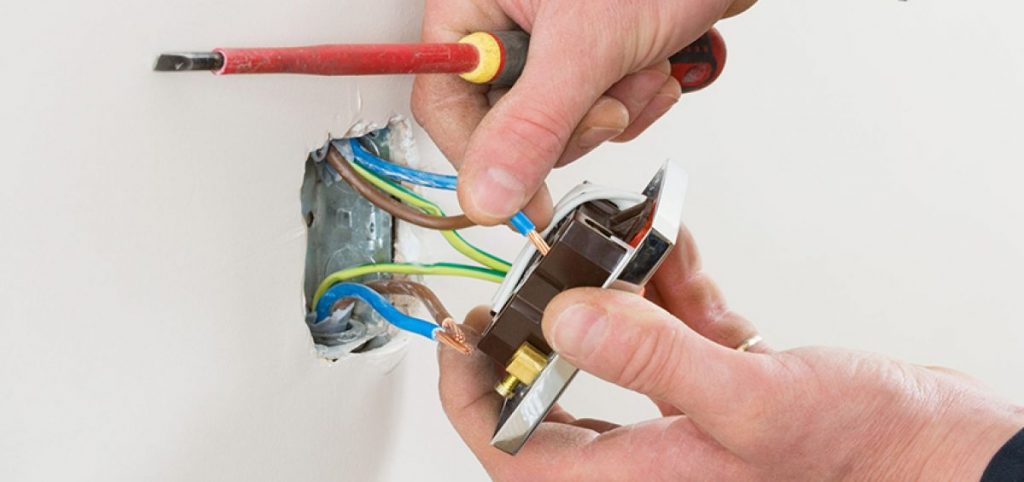 The first step to think about before rewiring your property is the property requirements and existing set up. Depending on the age of the property some of the wiring and configuration may be up to code while some elements may not be. A periodical inspection report allows the property owner to get a full breakdown and report of the current electrical set up of the property. Any elements that fail the report will be clearly identified and a plan of action can then be decided upon. Issues that can be found regularly on this report include old fuse boards, electrical wiring for new shower units, additional circuit breakers for all wiring zones, earth tailings missing for appliances and sockets, fuse board safety cabinets etc. Your REC electrician can then explain the findings to you in layman's terms and what is involves to rectify the issues found.
Selecting a REC electrician for your require project.
It is important to ensure that the electrician you choose for your project is fully registered, insured and has the experience and  know how to complete the project in a safe and timely manner. A full list of REC registered electricians can be found here – https://safeelectric.ie/find-an-electrician/
Decide on your budget beforehand.
The final cost of a house rewire depends on a number of factors including the following:
Size of house. The number of bedrooms, amount of lights and sockets required, socket design –  chrome or plain white, dimmer switches, data cables required, attic and garage required, security lights front and back, power to garden sockets etc all add to the final rewire price.
Age of house. An older house will tend to require extra wiring, plastering and preparation prior to the rewire commencing.
Plastering and plaster boarding of property during and after project. Some projects will only require standard cable chasing and plastering afterwards while other projects may require a full replacement of all roofing and wall plaster boarding thus adding several thousand euros to your final project cost. Your electrician will be able to explain these requirements to you and advise on the best course of action.
Rewiring a property can be a daunting thought as there is undoubtedly a lot to consider. By understanding the full project requirements from the start, you can avoid potential headaches and ensure that your rewire project is completed on time, on budget and fully complies with current Health & Safety electrical requirements.